Our Team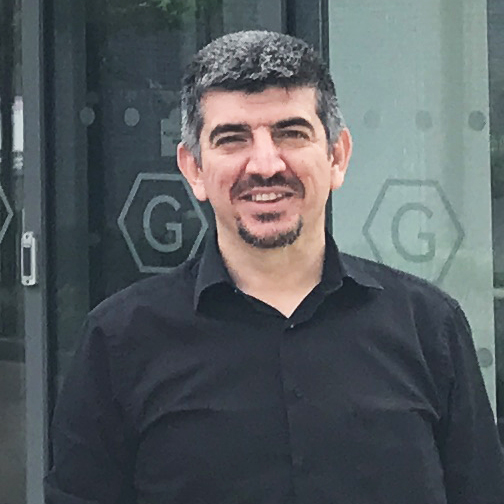 Prof Coskun Kocabas
Scientific Director of SmartIR
PhD in Physics (2007) from University of Illinois (USA); postdoctoral researcher at Harvard University; then assistant and associate professor at Bilkent University. Appointed to University of Manchester as a Professor of 2D Device Materials (2017). His main research interest includes optoelectronic applications of graphene and other 2D materials. Prof Kocabas has published 85 papers which have received >7200 citations with h-index of 37. He is an inventor of 4 patents and founder of SmartIR. He is the founder and scientific director of the company. He has 13 years of experience in developing graphene-based devices as a principle investigator and 7 years prior to that on developing functional carbon materials and devices. He is currently a faculty member at the School of Materials and National Graphene institute leading a research team developing cutting-edge graphene optoelectronic devices. He has received numerous awards and grants including an ERC consolidator (€1.5m) and a recent ERC Proof-of-Concept grant (€150k) promoting commercialization of graphene-based opto-electronic applications.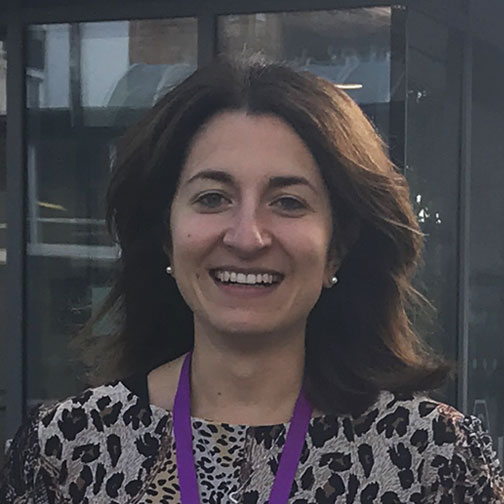 Dr Margherita Sepioni
CEO of SmartIR
Margherita is also a co-founder of the company and CEO is currently joining the Board as a Company Director (under formalisation), currently leading both commercial and operational activities. After completing her PhD in the Graphene Condensed Matter Group of The University of Manchester in 2012, she has focused on commercialization of graphene- based applications, supporting new start-up (such as 2Dtech Ltd, Graphene Enabled Systems, Water cycle technologies) and bridging the gap between academia and the industrial world.
Margherita's most recent contributions include two successful grants applications that will enable SmartIR to develop the technology for space applications (ESA BIC and IUK Smart competition). Margherita is currently leading both projects.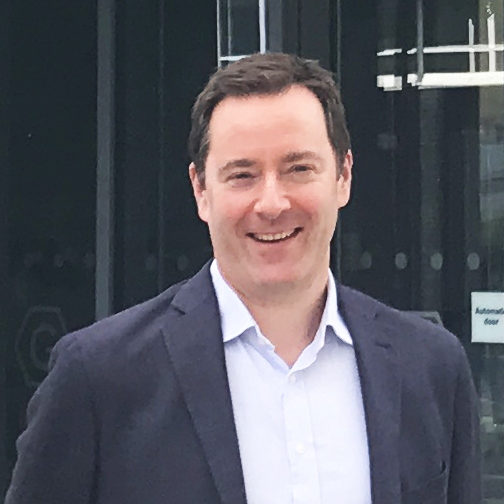 Paul Kahn
Cofounder of SmartIR
Paul is a senior industrialist most recently leading the Communications & Connectivity sector at Cobham plc, the FTSE 250 Aerospace & Defence company acquired by Advent International Private Equity in 2020. Previously as the Chief Executive Officer of Airbus Group UK he was responsible for leadership of this significant UK business that is the largest employer in the UK space sector and includes aircraft, satellites, defence systems, cyber solutions, and helicopters. He has extensive international, defence, aerospace, space, aviation, and transportation experience having worked in Canada, Italy, and France as well as the UK with Thales SA. Paul has held several senior advisory positions including as an HMG Business Ambassador for Advanced Manufacturing and Aerospace, is an HRH Prince of Wales Ambassador for Industrial Cadets, and a past President and former board member of ADS, the UK trade body for Aerospace, Defence, Security and Space. A graduate of Brunel University, London; he is a Chartered Engineer, a Fellow of the Royal Aeronautical Society, the Institution of Mechanical Engineers, and the Institution of Engineering and Technology, and has an MBA from London Business School.
Want to find out more? Get in touch.